A destination hotel with all comforts within reach.
Our Accommodation
Stay with Us
We have a variety of options to suit everyone from a couple of friends to a family, all keeping comfort and simplicity in mind for a relaxing stay without breaking the bank.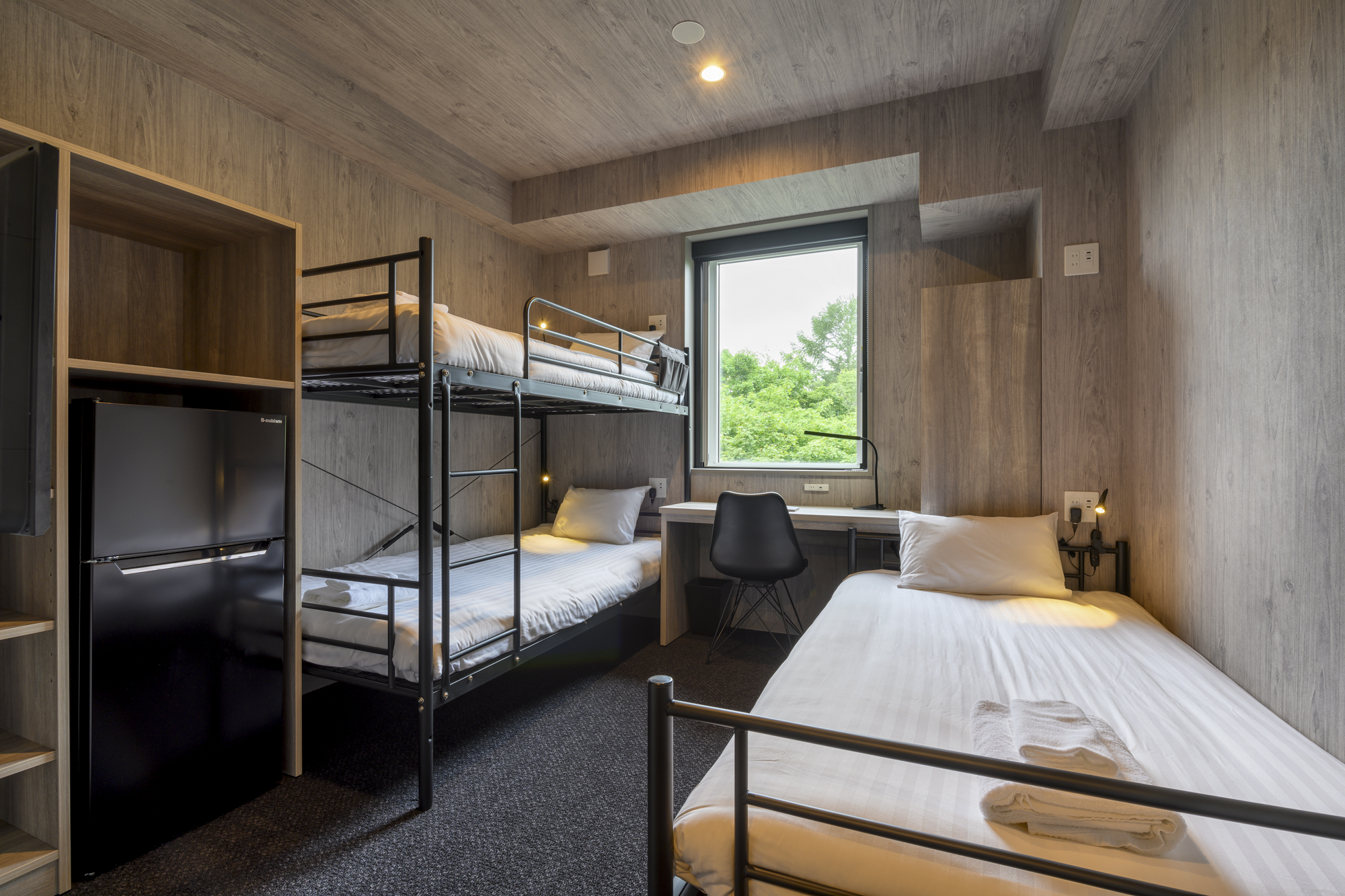 Triple Room
The Triple Rooms at Midtown Niseko are 18m² in size with a private bathroom and toilet in each room. The Triple rooms are well appointed with air c...
Read More
Gym
We have the latest equipment and facilities ensure your fitness is never compromised while on holiday.
Free Shuttle
Restaurant
Laundry
Free Wifi
Onsite Reception
Let us make your stay easy with onsite reception and a front desk team at your service. We're here to help!
Midtown Diner
Enjoy all-day dining without leaving the comfort of Midtown Niseko. The spacious restaurant, café, and bar can amply seat 160 guests for any occasion. Wake up to an expansive breakfast buffet with both western and Japanese choices to start your day. Fresh, barista-made coffees from the café will awaken your senses, and pastries and other quick food options are available for those in a hurry. The restaurant will be open all day and can serve anything from a light lunch to filling dinner to refuel after a big day enjoying Niseko's famous powder skiing.
Equipped with several big-screen TVs, the Midtown Bar is the ideal place to watch the big game or other entertainment.
Activities
Your Holiday, Your Way
Make your stay in Niseko perfect with these activities handpicked by the Midtown team.
Asia's Snow Capital
Winter in Niseko
The secret's out. Niseko's colder months are truly a winter wonderland. Frigid air from Siberia is pushed south to Hokkaido, picks up moisture from the Sea of Japan, and unloads incredible amounts of snow on the first thing in its path: Niseko. This "snow machine" produces the most consistent snowfall in the entire world during the winter months. Thus, Niseko has recently erupted in popularity for powder-hungry skiers and snowboarders.
A Green Paradise
Summer in Niseko
Emerging from one of the snowiest climates in the world, Niseko explodes into summer with a vibrant green landscape. Hokkaido is located just far north enough to avoid the humid and wet rainy season that most of Asia is plagued with, and south of the Russian territories that remain cold all year. The perfect spot. Ideally mild summer temperatures and sunny skies combine with a stunning natural landscape to create Niseko locals' favorite season.